The Sword of Truth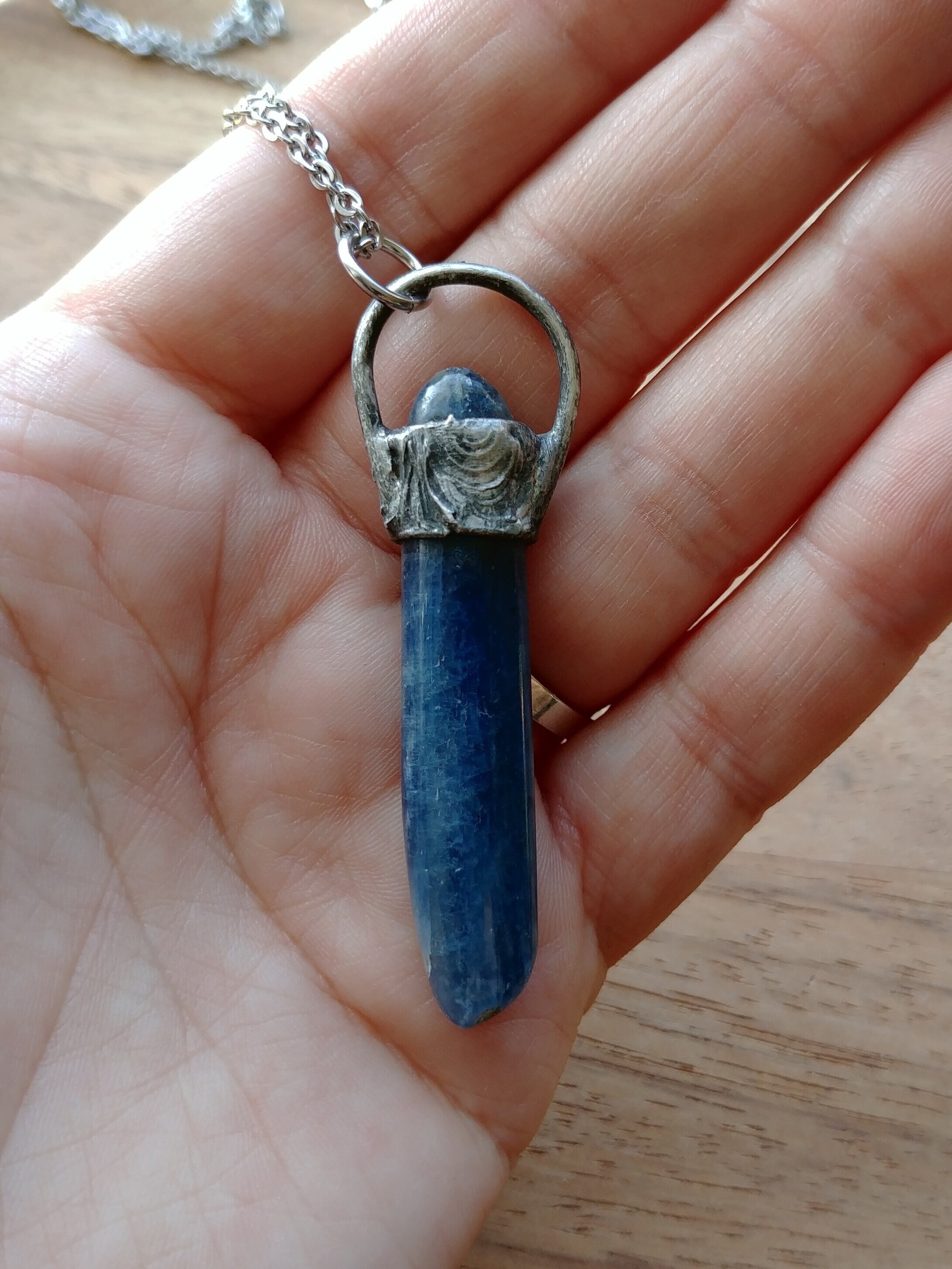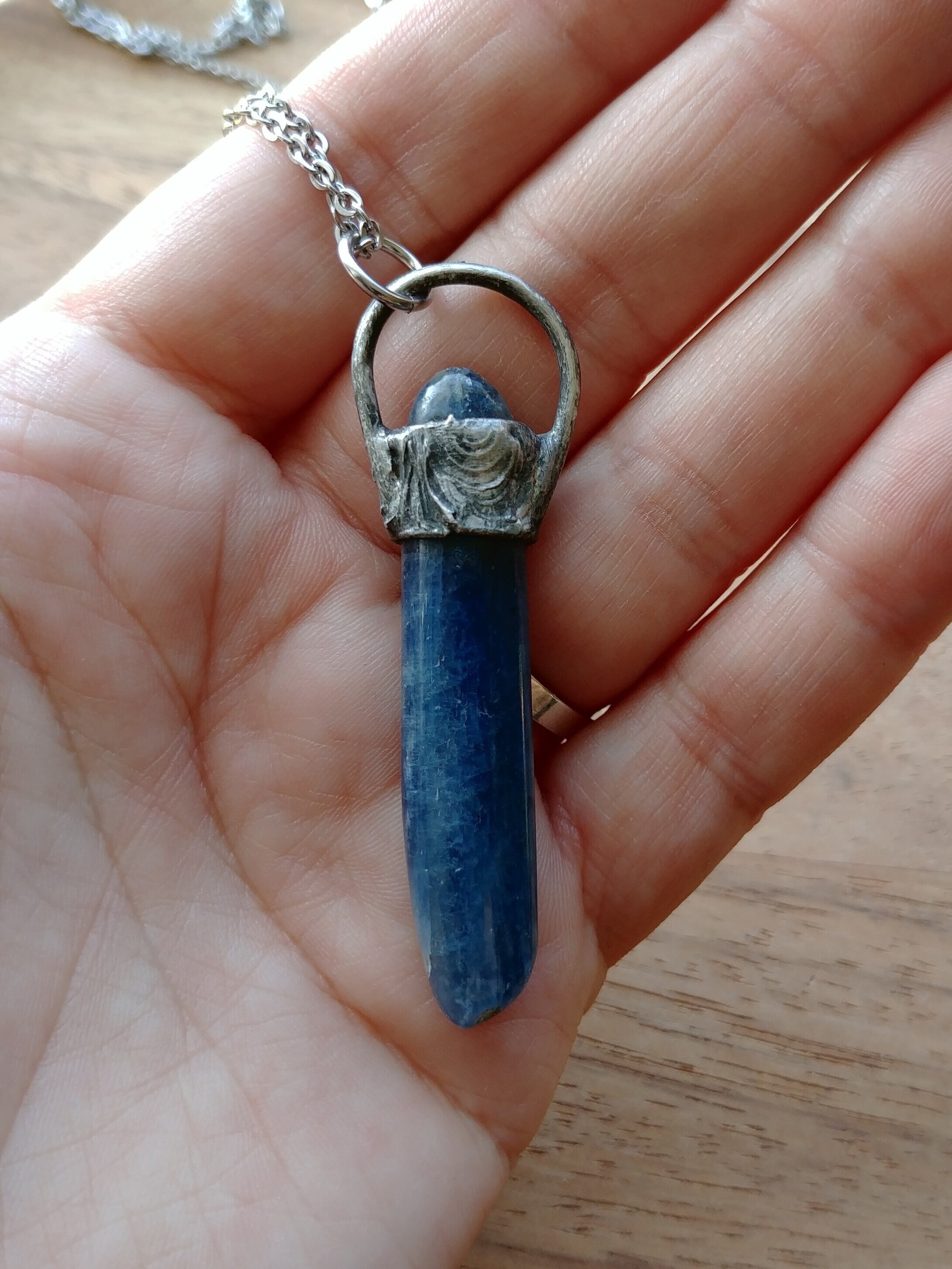 The Sword of Truth
The Sword of Truth: Handcrafted Crystal Pendant Featuring Gemmy Kyanite Spear
You will receive the exact pendant pictured complete with a stainless steel chain at your preferred length.
This pendant was created by utilizing the Tiffany method, this is where molten metal is applied over copper directly onto the surface of the crystal. A patina is then applied to enhance the rustic appearance of the metal and give the piece an old-world look.
Crystal Lore
Kyanite is a stone that assists with connecting and attuning to one's spirit guides. It resonates with the throat and third eye chakras, gently removing blockages.
Jewelry Care
Protect your jewelry from contact with items such as perfumes, hair sprays and moisturizers, etc. which may contain chemicals that can damage jewelry.
Refrain from using chemical polishes on your jewelry as it can remove the patina.
Remove your jewelry before bathing, showering, or swimming.