Guinevere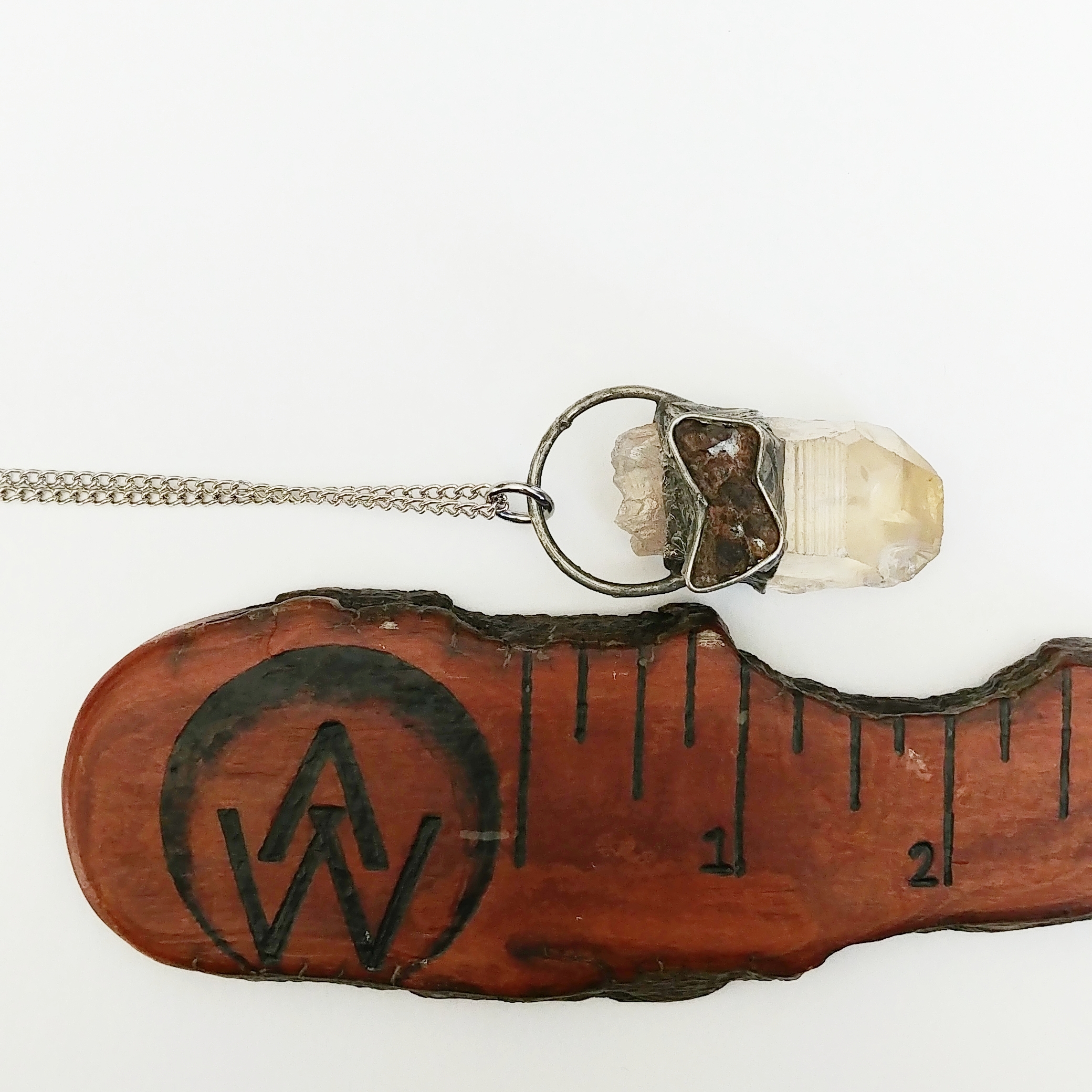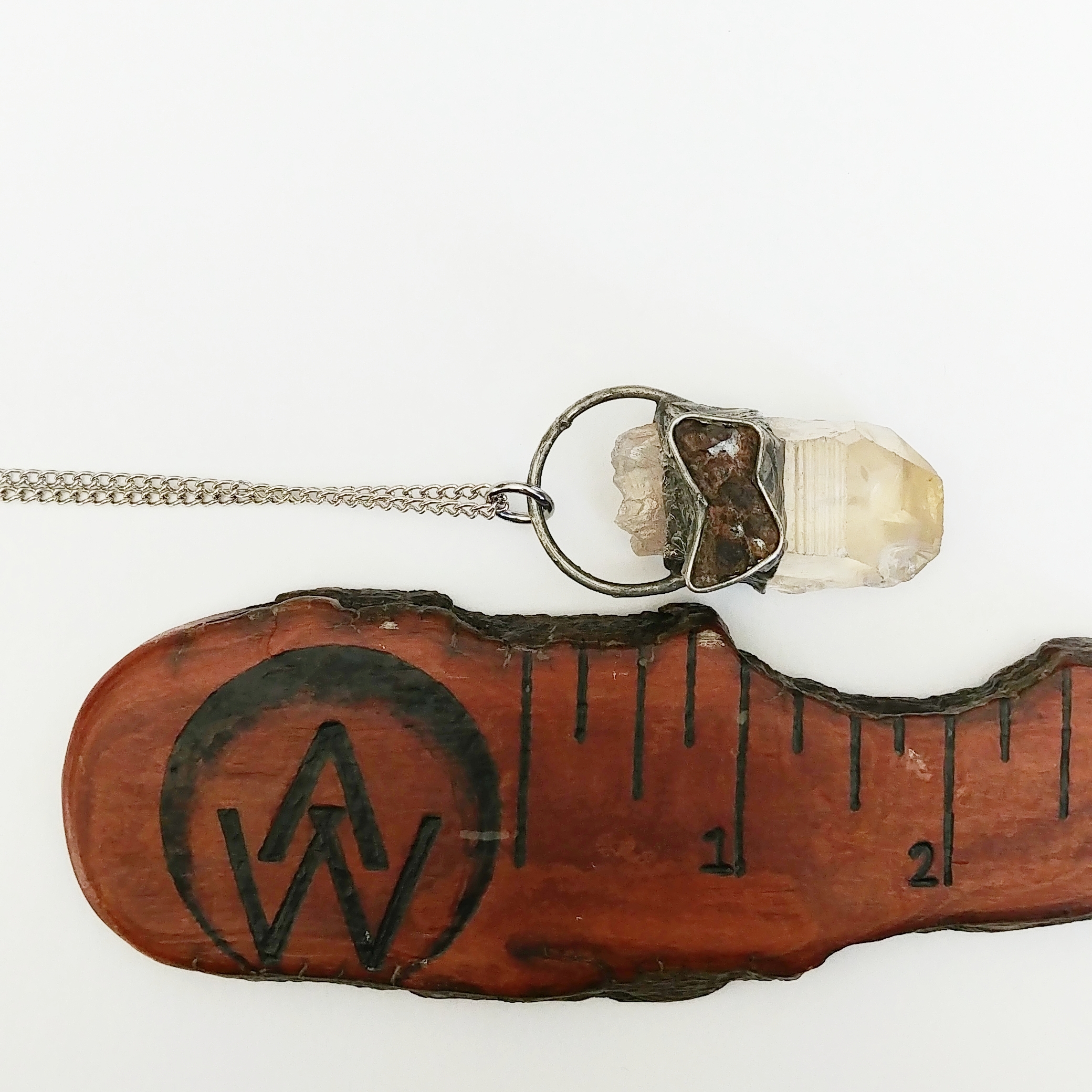 Guinevere
Guinevere: Handmade Crystal Pendant Featuring Raw Tangerine Lemurian Quartz with Staurolite (fairy cross)
Guinevere is the heart of her people. Graceful, elegant, and poignant she exudes feminine leadership. Strongly associated with magic and mysticism she has strong ties to nature, seasonal cycles, and intuition.
You will receive the exact pendant pictured complete with a stainless steel chain at your preferred length.
This pendant was created by utilizing the tiffany method, this is where molten metal is applied over copper directly onto the surface of the crystal. A patina is then applied to enhance the rustic appearance of the metal and give the piece an old world look.
Crystal Lore
Lemurian quartz crystals are ancient crystals that are said to hold deep knowledge. This information can be accessed by rubbing your finger or nail along the striations on the crystal. These crystals are mostly found in Brazil. Lemurian crystals can assist with regaining control of one's life if one is willing to do the work. They make an excellent tool for all lightworkers and those who are working to shed limiting beliefs, traumas, and hardships. They have the ability to assist with healing presently and ancestrally. These crystals are loyal to the humans they bond with.
Staurolite also known as fairy cross has strong connection to the fairy realms, elemental beings, and nature. Due to the cross like pattern it is also connected with Christ consciousness. Staurolite is believed to be exceptionally grounding and calming. It is thought to ease fears and provide protection.
Jewelry Care
Protect your jewelry from contact with items such as perfumes, hair sprays and moisturizers, etc. which may contain chemicals that can damage jewelry.
Refrain from using chemical polishes on your jewelry as it can remove the patina.
Remove your jewelry before bathing, showering, or swimming.